At the Open World Forum event in Paris this morning I presented a quick overview of the state of free and open source software in 2009 and a look at the trends shaping FOSS into the next decade. The presentation was just 10 minutes rather than the 20 I had originally understood it to be, so I wanted to use the blog to expand a little on the discussion and my thinking.


War is over (if you want it)
Aside from the ongoing adoption of open source, one of the trends that has defined FOSS in 2009 has been the numerous declarations that the war between open source and proprietary software is over – and moreover that open source has won.
Perhaps the highest profile of these came from The Economist's article published in May which stated:
"The argument has been won. It is now generally accepted that the future will involve a blend of both proprietary and open-source software."
This was a clear indication that the acceptance of free and open source licensing had reached the mainstream, but if open source has "won", how has victory been achieved?
Open source software is ubiquitous
Gartner's assessment that by 2012, 90% of enterprises will use open source has now almost become a mantra among FOSS advocates. If anything we at The 451 Group would see that figure as a conservative estimate, but whether the figure is 90% or 92% or 95% is really picking hairs – it is clear that the overwhelming majority of enterprises and government agencies are now using FOSS somewhere within their infrastructure.
End user adoption is increasing
The recent decision by IDC to increase its prediction of the size of the open source software market in 2013 to $8.1bn from $5.8bn similarly gained a lot of attention among FOSS enthusiasts. While we would not dispute the figures, we would point out how that compares to the size of the overall software market. An educated guess suggests that it could be in the region of 2%, maybe 3% or 4%.
Again though we are picking at hairs and the key message is that while FOSS has gained a tremendous reach, it has a long way to go in terms of penetration – although the silver lining in that is that there is a huge opportunity for growth.
Open source software is pervasive
One area that FOSS has seen much more penetration is amongst proprietary software and hardware vendors. The likes of IBM, Oracle, Microsoft, SAP and Adobe are all now using and contributing to open source software, indeed you would be hard pushed to find a technology vendor that isn't making use of open source software development and licensing strategies, or building on open source code.
Each of these vendors is using FOSS to its advantage and on its own terms, and we have seen "mixed models" that combine FOSS and proprietary software come to dominate.
At the 451 Group we've done a lot of research into how vendors make money from FOSS and one of the key findings is that the line between FOSS and proprietary software has blurred as FOSS has been embedded in proprietary products and vendors following the Open-Core model have added proprietary extensions to FOSS.
We have also noted that while individual developers still have a key role to play in open source communities, modern communities like Eclipse are now dominated by vendor interests.
There has also been a lot of M&A activity involving open source, with some of the highest profile deals resulting in Oracle (almost owning MySQL) as well as Java and OpenSolaris, VMware owning SpringSource and Citrix owning Xen.
As well as buying into FOSS, proprietary vendors are also increasing their contributions to FOSS, with the highest profile example of that being that Microsoft is now a contributor to Linux and recently created the CodePlex Foundation to encourage wider contributions to open source – two developments that would have been unthinkable this time last year.
Accepting the inevitable?
For years Microsoft was seen as a King Cnut figure, attempting to hold back the open source waves – and not just commanding the waves to retreat but actively building walls and barriers to hold back the waves.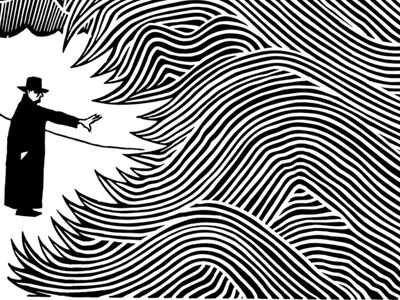 What happened is that overtime those waves slowly eroded those defenses until it became obvious that the company needed to stop building barriers and start building a boat in which it could ride the open source waves and find a way to co-exist with FOSS.
Microsoft is no different from any other proprietary vendor in this regard. The like sof IBM and Oracle and SAP have all had to find their own ways of coexisting with FOSS.
As a side-note, some people have been critical of Microsoft's strategy here – pointing out that it is only interested in encouraging open source developers to promote its proprietary platform. On that I defer to Linus Torvalds and his view that "the ability to make the code better for your particular needs" is the point of open source.
And of course it is true that Microsoft has not invested $1bn in open source in the way that IBM did in Linux, but then less than a year later IBM was able to claim that it had recouped most of that $1bn in sales of proprietary software and services.
The result of all this, as Matt Asay put it, is that:
"Open source has won. Open source increasingly finds itself in virtually all software, open source or proprietary."
If you want it, war is over
Of course, not everyone will see that as any kind of victory at all. As Andrew Oliver recently stated, "The only war is maintaining a distinction" between open source and proprietary.
In 2009 we have seen signs of push back from FOSS advocates in resistance to what they see as dilution of the open source brand. We are seeing increasing demands for the Open Source Definition, which defines open source licenses, to be applied also to development models and business and end user licensing strategies.
A software project might be licensed under an OSI-approved license, but if 98% of the developers are employees of a single company there is a valid question as to whether that is truly an open source development project. Equally if a user needs to acquire a proprietary license for key features and functionality, there is a valid question as to whether the overall software can be considered open source.
There has been growing debate on this issue and we would agree that the time to act is now given the rise of these mixed models and the increasing influence of proprietary vendors in open source projects.
This is especially true as mixed models are not inevitable. Red Hat is the most successful FOSS vendor and does not mix open source and proprietary licenses, and there are plenty of other example of vendors and users that take a pure approach to FOSS at Open World Forum.
Of course it must be remembered that even if you choose not to mix FOSS and proprietary licensing, FOSS must co-exist with proprietary software – if not within your own data centres then with the systems of your partners and customers, and it is important to note that isolationism could be just as damaging to the perception of FOSS as the dilution of the open source brand.
Accepting the inevitable?
Which brings us back to the image of Cnut, commanding the waves to go back, only this time we have FOSS advocates potentially battling the waves of mixed models.
So the question FOSS developers or users need to ask themselves is whether you are going to build barriers, or build boats, and find a way to co-exist on your own terms.
Is war over?
All of which begs the question of whether the war between FOSS and proprietary software is truly over. It's worth returning to the declarations of victory again. The Economist also said:
"Open-source software has won the argument. Now a new threat to openness looms."
While Mark Taylor from Sirius noted that:
"Open source may have won the argument, but that does not mean the world will now change."
What Mark was referring to were the procurement policies that enable FOSS to be considered alongside proprietary software. We've seen multiple countries adopting polices that encourage the use of open source by government and enterprises, and the UK has just caught up with this, but it must be remembered that the procurement procedures for most organisations were set up specifically to deal with proprietary licensing. It will take time for that procedures to change and for FOSS to compete on a truly level playing field.

That's one of the trends we expect to see emerging as a new battleground for FOSS in 2010 and beyond and another, that the Economist was referring to, is cloud computing, open data and the threat of platform lock-in.

In fact we have argued that we see open source as complementary to cloud computing and that open source has a role to play in reducing that lock-in, although that is perhaps the subject for another presentation entirely.

Other issues that are too important to simply be glossed over now but that will be discussed in the sessions at Open World Forum and in other blog posts include patents, open standards, open access and open government.

Two issues that I did want to conclude on though are those of FOSS as civic participation and FOSS as a public resource.

Since the Obama administration was elected in the US we've seen a massive move towards openness. That hasn't, yet, resulted in a formal policy on FOSS, but we have seen White House director of new media, Macon Phillips, talking about open source as the "best form of civic participation" – of governments using open source to connect with citizens and encourage collaboration.

And I think we see that this is one of the reasons behind the European Commission's interest in FOSS, alongside the closely-related issue of FOSS as a public resource. Recently we've seen The European Agency for Safety and Health at Work, saying that it sees it has a duty, as a publicly funded organisation, to invest public funds in open source.

And its in that context that we have seen the recommendation added to the 2020 FLOSS Roadmap, that FOSS should be recognised as a public knowledge asset. I think that this, as well as the other issues mentioned above, will represent some of the emerging battlegrounds for FOSS in the next decade as the movement moves from a position of acceptance to a position where collaboration and sharing is recognised as a key driver in the promotion of the European software industry, and in enabling the digital recovery.

Tags: